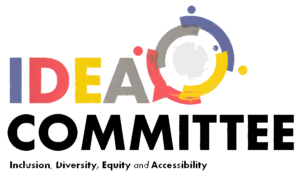 Inclusion, Diversity, Equity, and Accessibility Committee
Mission:
The Fulton Theatre Inclusion, Diversity, Equity, and Accessibility (IDEA) Committee recognizes the presence of social injustice, and systemic racism in the theatre and arts. We are committed to amplifying and celebrating the voices and perspectives of BIPOC in our arts community and beyond. We will build relationships and foster inclusiveness by taking an intersectional approach to diversifying our programming, artists, staff, volunteers, and community stakeholders.

Vision:
We will continue to ACKNOWLEDGE the inequalities and racism that are present. Candid and uncomfortable conversations are the first step to holding ourselves accountable
We will make systemic and institutional CHANGE that impacts our organization and the communities we serve. This can only be done through action.
We will EDUCATE  ourselves and others through our programming and actions.
This committee is in collaboration with the Fulton's Board of Directors. Fulton Staff Representatives are from the Marketing, Community Engagement, and Human Resource Departments.
Members:
William Broaddus
Andrea Glass
Adam Hosey
Pastor Devin Jeffers
Julia Kamanda
Kareena Rios
Joan Rittberg
Angel Sanchez II
Florence Taylor
Staff Reps:
StephJo Wise