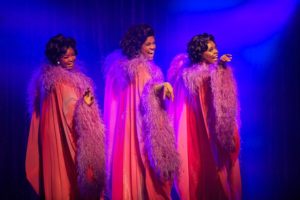 Live theatre delights, surprises and transforms us in unexpected ways. This season alone over 130,000 people were impacted by the musicals, comedies, dramas, workshops, residencies, tours, and outreach offered by our dedicated staff. And your support makes it happen!
By investing in the Fulton's Annual Campaign, you help to fulfill the unique mission of creating and presenting art that honors, affirms and extends the Fulton's role as a regional theatre. As a National Historic Landmark, the Fulton provides educational, artistic and cultural benefits that engender community ownership.
Whether your support comes in the form of a personal gift or corporate contribution, it doubles the impact that we would be able to achieve on earned revenue alone. Please help keep this legacy alive and thriving in our community.