Don't Miss a Moment of the Magic!
Save up to 50% when you become a Fulton Season Subscriber! Lock in your seats & lock in your price for the entire season. Your ticket package ensures you do not miss another great experience at the Fulton.
Save Up to 50%
Season tickets offer a savings of up to 50% off full-priced individual tickets! Subscribers also receive a 15% discounted rate for additional tickets and no service fees.
The Best Seats
Subscribers are guaranteed the best seats in the house—the same great seats for every show and the chance to renew or upgrade them every season.
Easy Exchanges
Have a conflict? Exchange your tickets for any other performance during the run of the same show. (Exchanges must be completed 24 hrs before your scheduled performance and may require additional payment.)
Subscription Packages
2023/2024 Season Subscription Prices
6-Play Subscriptions
Premium
Platinum
Gold
Silver
Copper
Bargain
1
Wed & Thurs Preview (7:30PM)
$240
$228
$216
$204
$204
$168
2
Wed, Thurs & Sat matinee (2pm)
$294
$276
$270
$246
$204
$168
3
Wed & Thurs (7:30) & Sun mat (2pm)
$354
$336
$318
$270
$222
$168
4
2nd and 3rd Fri & Sat (8pm)
$372
$360
$324
$282
$240
$168
5
Opening Night (1st Fri, 8pm)
$396
$378
$336
$300
$252
$168
Senior Discounts
$12 discount on Full Series Pricing, all sections excluding bargain. Does not apply for Wednesday or Thursday Previews.
Youth Discounts
Purchase any subscription package for only $168, excluding Premium seats, which are $12 off full price.
4-Play Subscriptions
6
Wed and Thurs Preview (7:30PM)
$144
$136
$128
7
Wed, Thurs & Sat Matinees (2PM)
$144
$136
$128
8
Wed & Thu (7:30PM) & Sun. Matinee (2PM)
$144
$136
$128
9
Fri & Sat (8 PM)
$144
$136
$128
99 Zoned Seats - Select the Best Available per Zone
We will assign the best available seating based on the date your order is received. Seats that are part of a full series subscription will be held for you year after year until you decide to make a change. Seats that are part of a build your own subscription will not be guaranteed for future seasons.
4-Play Subscriptions
1st Floor
2nd Floor
3rd Floor
10
Sat (11 AM)
$76
$56
$36
11
New option! 2nd Sat (9 AM)
$76
$56
$36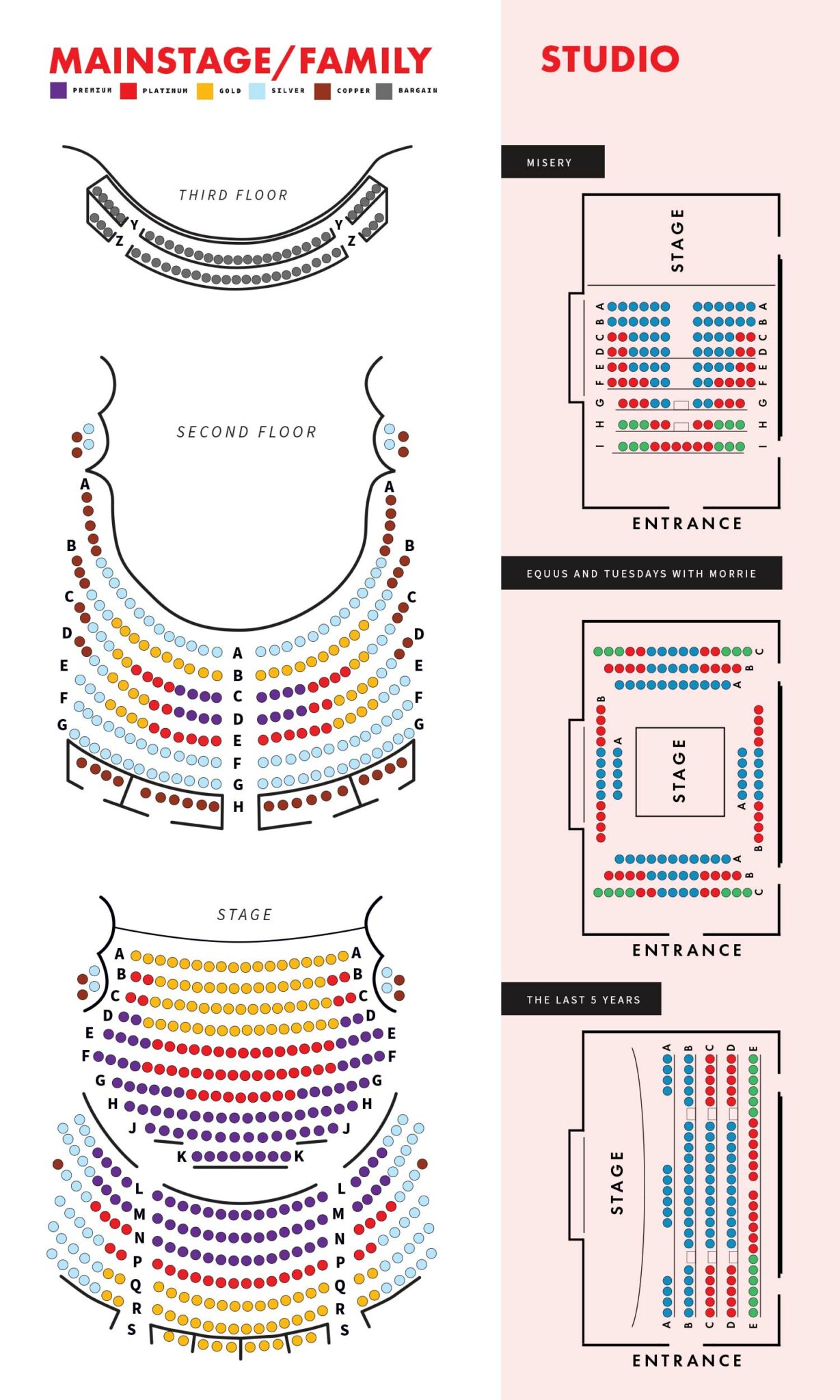 Subscription Package Info
To Build Your Own Subscription packages, please call the box office directly as these options are not available through online ordering. Prices include all fees and surcharges totaling $5.00 per ticket ($2.50 Historic Preservation Fund and $2.50 administrative charge). Performers, productions, dates and pricing are subject to change.
New Subscriptions Online (Automatic Best Available) Click Here
We are now offering new subscription purchases online. This system will automatically select the best available seats for you. For subscription renewals or to build your own subscription for the 2023/2024 season, please call our box office directly at (717) 397-7425 and we will be happy to assist you!
Looking for individual ticket sales?