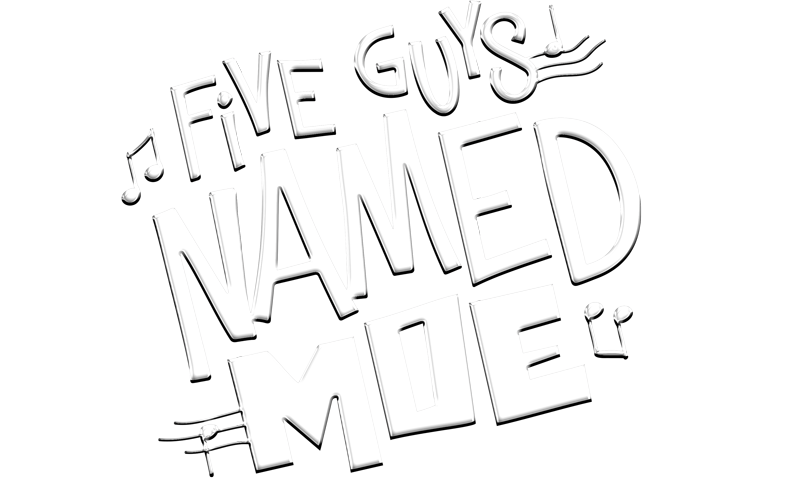 May 31, 2022 - June 26, 2022
A joy-filled, sensational tribute to the music of Louis Jordan!
A swinging, energetic tribute straight from the jukebox of rhythm and blues pioneer, Louis Jordan, Five Guys Named Moe has become an international sensation. Nomax's world has been turned upside down; he is broke, heartbroken, after his lovely Lorraine left him, and he is listening to the radio, alone, at 5:00 in the morning, when out of nowhere five guys named Moe appear from the radio. Set to Jordan's iconic rhythm and blues/jazz score, the Moes encourage Nomax to turn his life around and tell Lorraine that he loves her. An international sensation, Five Guys Named Moe is a musical fantasy that brings sheer joy, and exuberant entertainment!
Rated PG
Approximate Runtime: Act 1 – 45 mins, 15-minute intermission, Act 2 – 45 mins
Book by Clarke Peters
Music and Lyrics by Louis Jordan