Fulton Festival of New Works: Stories of Diversity
Open to playwrights throughout Lancaster County and beyond, Stories of Diversity invites writers to submit new plays celebrating perspectives from the spectrum of diversity, including voices from Black, Indigenous, and People of Color (BIPOC), AAPI, gender identities, LGBTQ+, and religious and economic diversity, etc.
Finalist plays will be presented as performed readings featuring guest directors and actors.
2023 FESTIVAL INFORMATION
AUGUST 11TH & 12TH, 2023 – Fulton Theatre's Hagelgans + Zorian Lobby
2023 Finalists:
unqle play by Jayne Deely
What does it mean to tell someone's story? How much we can ask of those who leave us? How do we say goodbye?
"unqle play" is a vaudevillian journey of love, grief, Sondheim, and community through time. At its core, it's a titanic debate of queerness within multiple generations of the same family. This play ultimately asks, "How do we honor the work of those whose shoulders on which we stand while also taking ownership of our moment?"
Impossible Theories of Us by John Mabey
Sometimes, fantasy is the perfect reality for impossible futures.
Two people unite against a crisis and divide on how to break through. Gina, a transgender woman, and Keith, a cisgender man, navigate the complexities of life and death over the course of their relationship. As emerging technologies offer the chance to connect with those who've passed away, both must decide what being alive truly means.
Sweet Spot by Germaine Shames
In the segregated, elitist world of 1950s amateur lawn tennis, two outsiders — one an African-American woman, and the other a Jewish-Englishwoman — join forces to dominate center court and revolutionize the sport. Two barrier-breaking female champions, they have much to teach us today about overcoming discrimination and transcending personal tragedy.
"Sweet Spot" explores their climb to the peak of their sport, decline into relative obscurity, and hard-won coming to terms through the power of a singular friendship.
FESTIVAL RECEPTION – August 11th, 6 – 7 pm, Hagelgans + Zorian Lobby 
READING SCHEDULE – August 12th – Hagelgans + Zorian Lobby
11:00am – Sweet Spot
2:00pm – Impossible Theories of Us
5:00pm – unqle play
Fulton Festival of New Works: Stories of Diversity Sponsor – Lancaster County Community Foundation

Fulton Festival of New Works: Stories of Diversity Sponsor – PPL Electric Utilities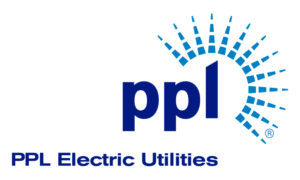 Fulton Festival of New Works: Stories of Diversity Co-Sponsor – Argires Marotti Neurosurgical Associates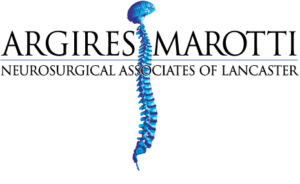 Fulton Festival of New Works: Stories of Diversity Co-Sponsor – The Hershey Company
Fulton Festival of New Works: Stories of Diversity Education Sponsor – Highmark Blue Shield